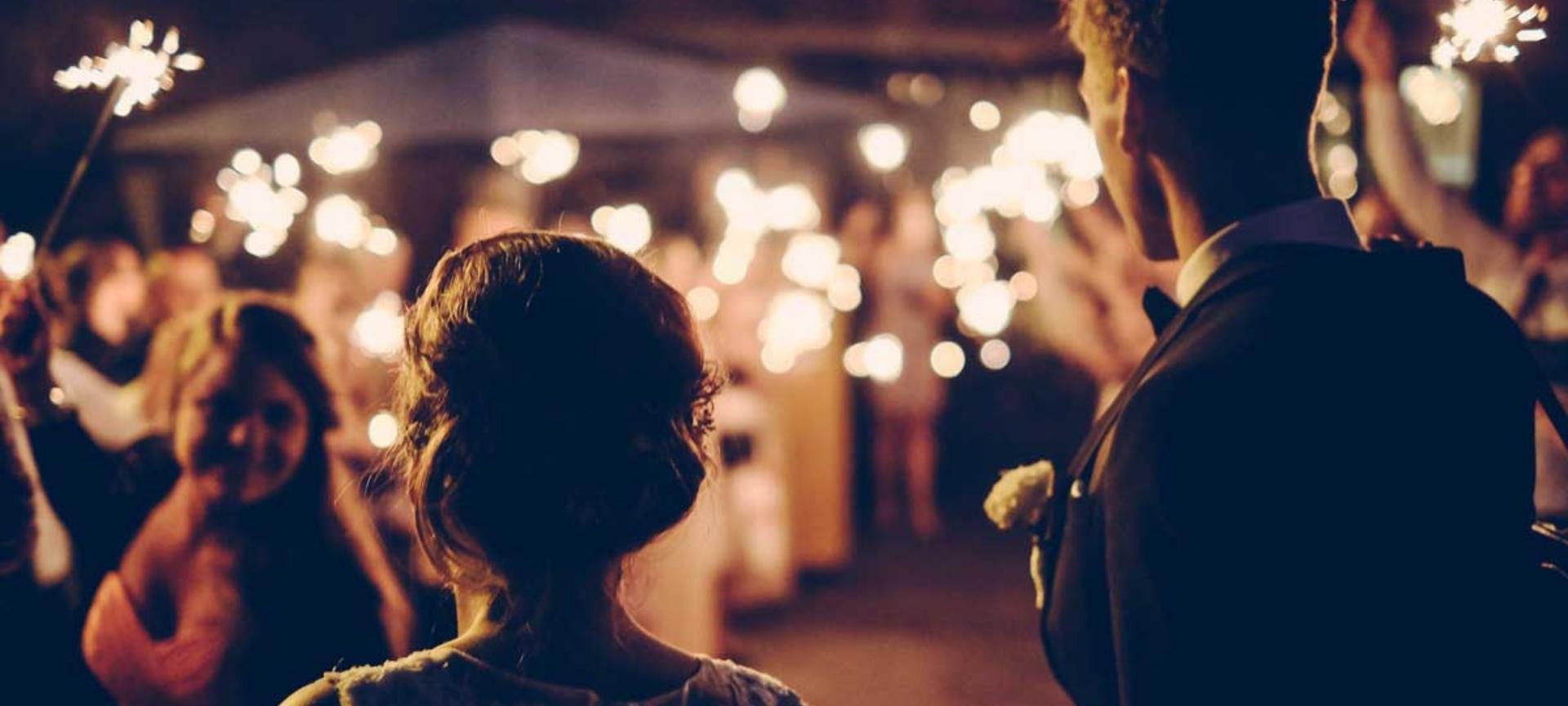 Bands and DJs for your wedding party
Golden Rules for Bands and DJs on your wedding party
The right music gives the final touch to the course of a wedding celebration
The civil or church wedding ceremony is usually followed by a wedding reception with relatives and friends. The design of a wedding celebration often varies from a glamorous to a cheerful atmosphere. Accordingly, the musicians of a wedding should be ready to adapt. Many times, a wedding celebration begins with a champagne reception followed by a coffee and cake. Experienced wedding musicians like to accompany this part of the wedding celebration with discreet background sounds and thus contribute to a stylish atmosphere. Unplugged formations, which loosen up the event during the cake buffet or dinner with acoustically performed cover songs, have become particularly popular. Correctly used and in moderate volume, the background music prevents the well-known embarrassing silence. The key here is to find the right balance so as not to stop conversations and at the same time creating a comfortable atmosphere. The first dance is another important moment of a wedding celebration. Here, the classic Viennese waltz is very often used. Titles like "Wiener Blut" or "An der blauen Donau" are catchy melodies that are known to almost every listener. Alternatively, slower (and easy to dance) modern waltzes from the charts of recent years are also suitable. A wedding band or experienced wedding DJ will be able to make some suggestions in this regard. Afterwards, the guests will also get on the dance floor and celebrate with you! Depending on the size of the wedding party and your own expectations, a DJ, duo, trio or band can be the right choice for planning a wedding party. An elegant dinner and a cosy evening are best accompanied by duos, trios or solo musicians, a wedding party with dancing benefits from a band and DJ until the early morning hours!
Wedding traditions and customs need the appropriate music
Wedding traditions vary greatly in different regions. In any case, an eagerly awaited moment - especially by the ladies of the wedding party - is the throwing of the bridal bouquet. The cutting of the wedding cake and the groom carrying his newly-wed bride across the threshold are also among the highlights of the wedding. Especially in southern Germany, the so-called "bride kidnapping" or "bride stealing" is a popular part of the wedding, which raises the spirits. The band of your choice can lead the guests through the evening and traditions and thus encourages the audience to join in.
The best Bands and DJs for your wedding party
Band, Plattling (DE)
Partyband Hi!light
Band, Hutthurm (DE)
Jukebox
DJ, Dreieich (DE)
Schloss DJ Events
Band, Frauenbiburg (DE)
Atlas Cube
©connactz 2021 | Terms musician | Terms organizer | Privacy | Legal
Deutsch
English